Premium Wide Plank European Oak Flooring
Plank size can determine the way space is perceived. Slimmer planks can help expand and open up a room, and wide planks can create a modern or rustic space full of history and character.
The standard size for a hardwood plank is between 2 to 3 inches, but wide planks go beyond 3 inches. Oak and white pine produce some of the widest planks available, ranging from 3 to 20 inches in width.
Traditionally, slimmer planks were preferred due to their clear and consistent lines, which expands every space. However, in recent years, wide planks' beauty and elegance have been recognized and appreciated, making them a very popular plank size today.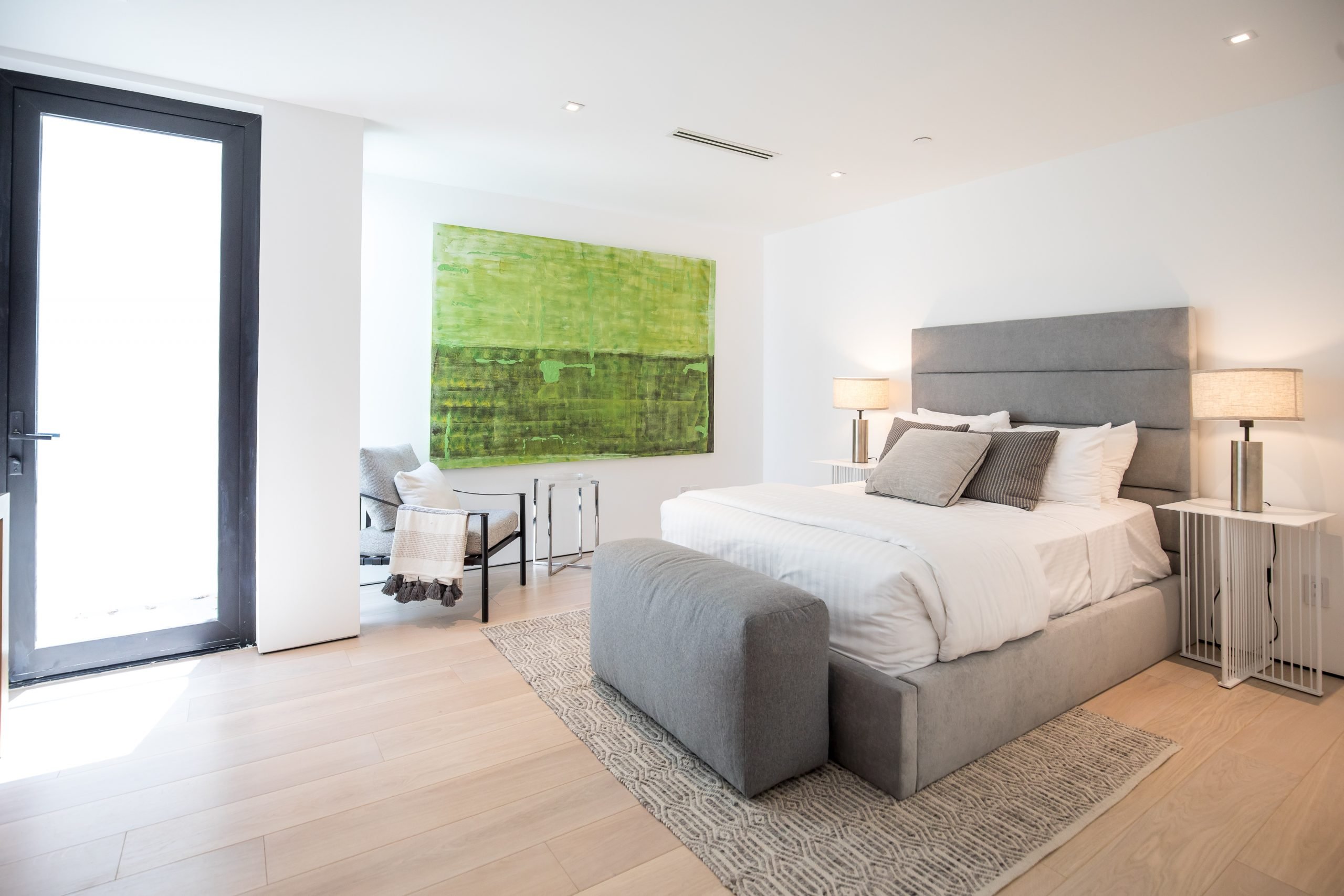 Contact us for pricing and information.
If you want to add character and an organic atmosphere to any space, wide planks might be perfect for you. Wide planks can offer a unique and rustic look, but they can also complement modern decors incredibly well when lighter stains are utilized. Wide planks have more surface area, meaning fewer planks and fewer gaps between them, giving your hardwood a more continuous and consistent grain that shows off the wood's natural beauty. 
As to not overwhelm smaller spaces, we advise you to install wider planks in medium to large-sized rooms, where they can expand and open up space. Wide oak hardwood planks offer great versatility that compliments any decor.
The darker hardwood species like red oak are characterized by warm and red tones, making them ideal to complement modern or vintage decors. The white American Oak offers lighter shades that can be easily stained to match your style perfectly.
Wide plank Hardwood Maintenance 
Hardwood wide planks, much like the thinner, more traditional hardwood planks, require very minimal upkeep. When cleaning your wide hardwood planks, avoid steam cleaners, and instead opt for sweeping and hardwood cleaner.
Wide oak hardwood planks used to be considered highly vulnerable to humidity compared to other wood sizes. However, high-quality wide planks made from oak, a very durable hardwood material, are not as susceptible to damage and can perform well regardless of the climate. 
Due to its versatility and durability, wide oak planks are perfect for any home decor, from rustic to modern.
Pacific Hardwood Flooring offers an extensive assortment of wide oak planks in numerous stains and patterns that display the natural grain patterns and wood imperfections, giving your space an organic atmosphere and freshness.
High-End to Affordable Options
Our Showroom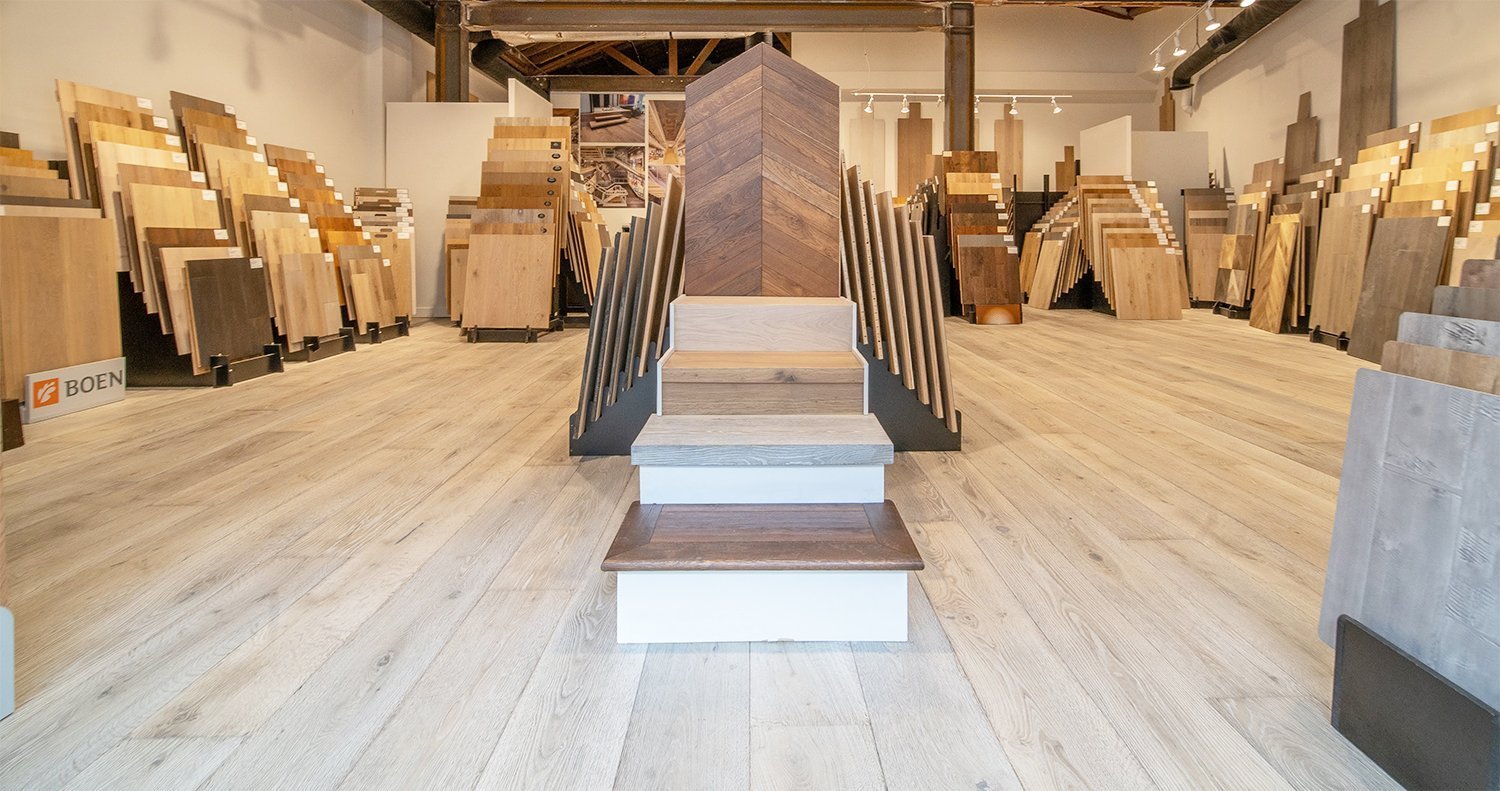 Located in West Los Angeles, our showroom displays thousands of samples for your next project. Send us a message or call us if you have any questions, our experts can help you pick the perfect hardwood flooring for your space.
You may call us Mon - Sat 9am-5pm (310) 459-9865.

0J7A6704-scaled
Luxury Hardwood Flooring
Flooring Services Available In