Browse our selection in person or online. Find inspiration for your project. Thousands of samples available to check out in person.
Visit us at 1544 Purdue Ave, Los Angeles, CA 90025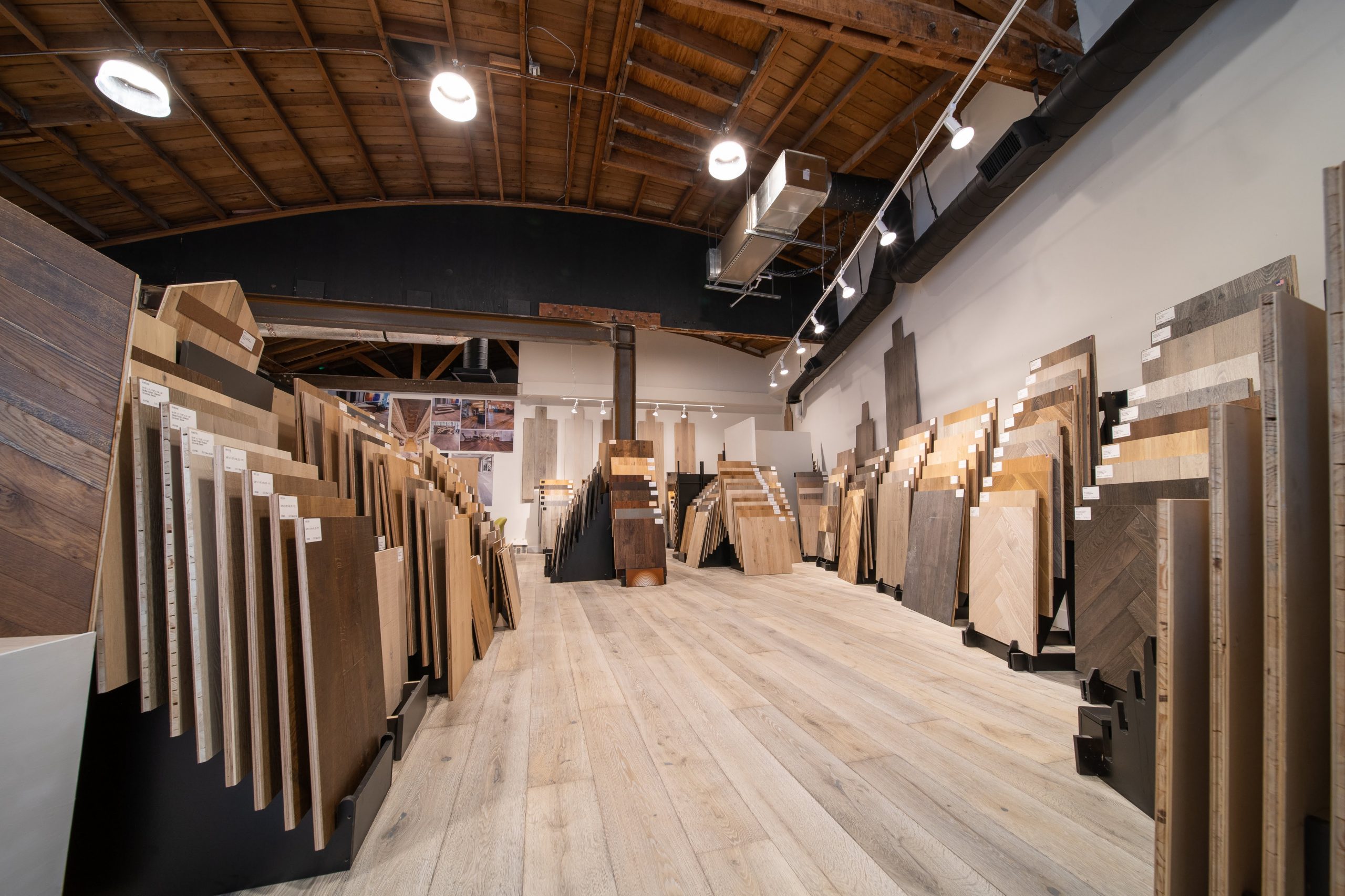 Choose Your
Hardwood Flooring
At Pacific Hardwood Flooring, we have countless options for premium hardwood flooring. We're here to help guide you through this process to select the best hardwood flooring for you. As hardwood experts, we know how precious your home is to you. That is why we only offer the highest quality hardwood flooring, installation, and service you can buy. Visit our showroom in person to see which hardwood is best for you.
Largest Hardwood Flooring Selection in Los Angeles
When it comes to something as critical as renovating your home, It can sometimes be risky to base important decisions on mere images on the Internet, no matter how high the resolution. There are countless colors, styles, and types of hardwood flooring available distinctions that are often lost over the web. That is why we encourage homeowners to visit our wood flooring showroom and explore our beautiful hardwood flooring on sale in person. Even in the age of Internet sales, nothing beats seeing and touching hardwood flooring for yourself.
Located at 1544 Purdue Ave. in Los Angeles, our hardwood floor showroom serves the entire Los Angeles area, including West LA, Pacific Palisades, Venice, Brentwood, and Westwood. Pacific Hardwood Flooring's showroom features a wide array of timeless and elegant wood types, including oak wood flooring, walnut wood flooring, hickory wood flooring, and maple wood flooring. Regardless of what you are looking for, Pacific Hardwood Flooring features the best hardwood flooring showroom Los Angeles has to offer!
So, step inside and imagine the endless possibilities for your home. Browse our wide array of hardwood flooring samples and reach a decision in which you can be confident. Regardless of your needs and expectations, we are committed to helping you find the perfect hardwood flooring for your home. For the best hardwood floor showroom Los Angeles has to offer.